SousVideTools® 70mu Food Storage Vacuum Pouches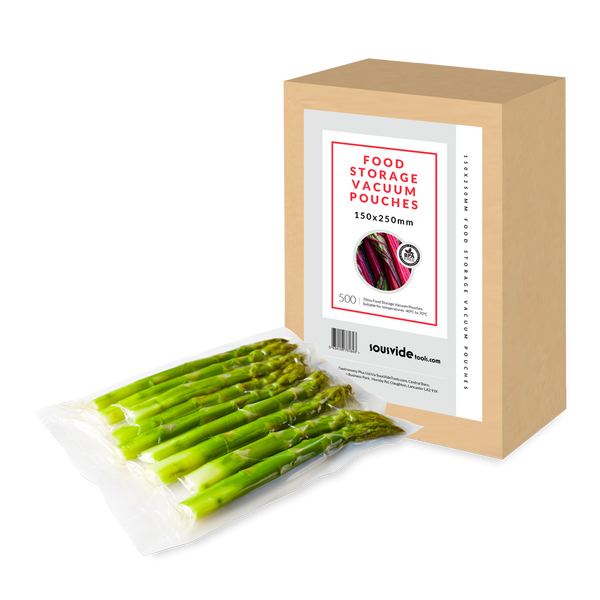 SousVideTools® 70mu Food Storage Vacuum Pouches
Pack of 500 70mu Food Storage Vacuum Pouches. These puncture resistant pouches shield food from freezer burn and dehydration, keeping food fresh up to 5x longer.
BPA-free, our Nylon/Polyethylene pouches are true to dimension and can be frozen or refrigerated. Will withstand temperatures of -40°C to +70°C. The food is contained in a polyethylene (PE) food-approved inner lining, which is then protected by a fully airtight polyamide (PA) outer shell, and the bags are entirely PBA
free.

The pouches deliver outstanding performance thanks to their high quality, clear film, perfect sealing, and long food preservation capability.

KEY FEATURES

+ Compatible with chamber vacuum sealers
+ Will NOT work with suction type vacuum sealers.
+ Pack of 500 Food Storage Vacuum Pouches
+ Thickness of 70mu
+ Will withstand temperatures of -40°C to 70°C
+ Complies with European food safety requirement
+ Material: PE, PA composite
+ Vacuum packing is a method of storing food which can
extend its life by up to five times.