Sous Vide The Art Of Precision Cooking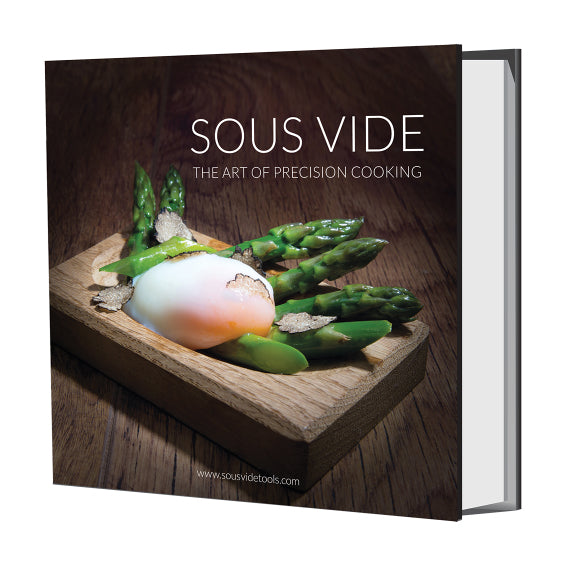 Sous Vide The Art Of Precision Cooking
Sous Vide - The Art of Precision cooking is a high quality glimpse into the world of Sous Vide cooking showcasing everything from curing and smoking techniques to fish, meat, vegetables, fruit and butter recipe ideas. This is the 1st British Sous Vide recipe book with over 100 recipes. Each recipe is based around the core product within it, whether that is meat, fish or vegetables and the Sous Vide times and temperatures to achieve our perfect finish. We have then given a dish suggestion and chef's tip, these aren't designed to be prescriptive and the most important thing is you are having fun and cooking something you enjoy. At the start of the book we have many different brines, cures, butters and marinades that will sit beautifully with many of the dishes. Hopefully this
will get your creativity flowing as to what you would like to do and if you want to present the dishes we have suggested then that's great - you won't be disappointed. Recipes for 
beef, pork, lamb, game, chicken, turkey, duck, fish, vegetables, fruits, sauces and even yogurt and ice cream bases make this a welcome addition to your recipe book library.