Embossed Vacuum Sealer Bags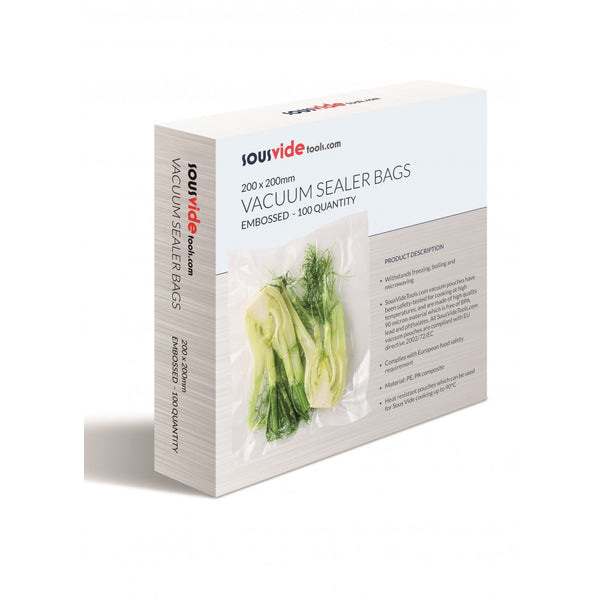 Embossed Vacuum Sealer Bags
Packs of 100 Embossed Vacuum Pouches. Work with every brand of vacuum sealer.
All brands of external suction vacuum sealers require embossed vacuum bags, i.e. a criss crossing pattern in the bag to allow the appliance to work properly. Our bags have
this criss crossing pattern on the inside of one side of the bag to allow the pump to navigate the air through the bag and create the seal. They have been third-party tested and verified to be free of Bisphenol-A, lead and any phthalates.
All sizes are in packs of 100 except for 350mm x 450mm and 400mm x 500mm which come in packs of 50