Sous Vide Starter Kit
£159.00
£199.00
saving
£40.00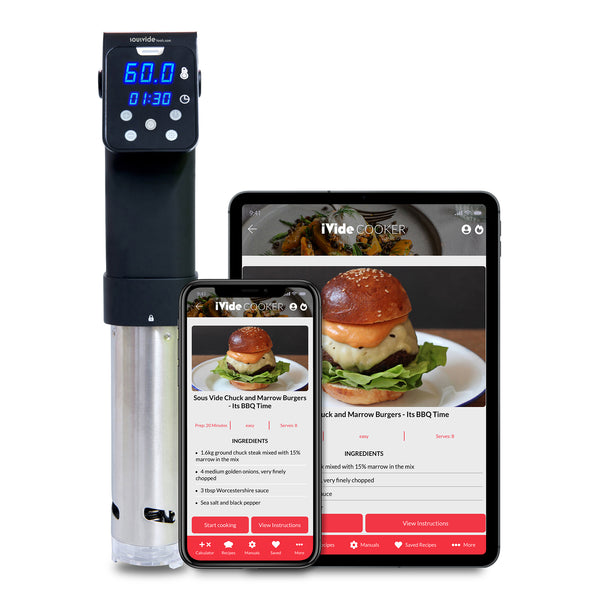 Sous Vide Starter Kit
£159.00
£199.00
saving
£40.00
This is the perfect bundle package for the home foodie.
You will receive the smartest Sous Vide cooker to date (the iVide Cooker) and a great starter Vacuum Sealer VS180B. You will also receive as an added bonus the iVide Cooker Carry Case and 20cm x 6m Vacuum Sealer Rolls (Pack of 2 rolls).
These will come in a smart presentation box, making it perfect for a present for the foodie in the family.
Everything you need to start cooking sous vide at home, and start enjoying the full potential of this fantastic method of cooking.
I Vide cooker - product details.
Vacuum Sealer VS180B - Product details